Officieel verdeler Emerson  AVENTICS pneumatische componenten & systemen.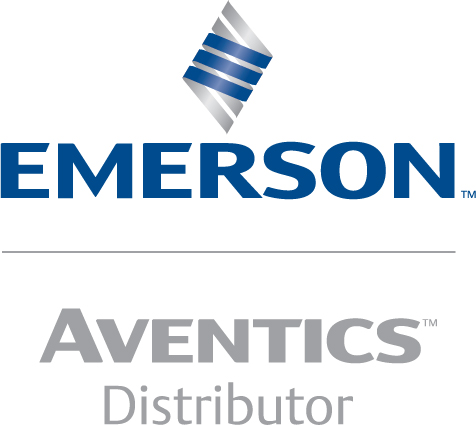 ---
REM-B HYDRAULICS is officieel distributeur van Emerson AVENTICS pneumatische componenten & onderdelen.

Emerson AVENTICS is een toonaangevende fabrikant van pneumatische cilinders, ventielen en systeemcomponenten.
Het bedrijf staat bekend om zijn nauwkeurige en duurzame pneumatische automatiseringsapplicaties.
Het pneumatische engineeringbedrijf levert producten en diensten voor industriële automatisering, voeding, verpakking, medische en energietechnologie. Emerson AVENTICS ontwikkelt ook oplossingen voor de sectoren bedrijfsvoertuigen, scheepvaart en spoorwegtechnologie.
Door elektronica te integreren, state-of-the-art materialen te gebruiken en te focussen op machineveiligheid en het "Internet of Things" (Industrie 4.0), is de Duitse pneumatiekspecialist met meer dan 150 jaar expertise een echte pionier in toegepaste en milieuvriendelijke oplossingen.
Sommigen van jullie kennen deze producten misschien nog onder de naam BOSCH REXROTH, het was de voormalige business unit Pneumatics van BOSCH REXROTH.
REM-B HYDRAULICS is een officieel geautoriseerde distributeur van Emerson AVENTICS sinds 2017. Neem gerust contact met ons op voor al uw pneumatische vragen.
Emerson's innovatieve pneumatische oplossingen van AVENTICS garanderen een nauwkeurige en duurzame werking voor uw geautomatiseerde machinetoepassingen.
For more information please feel free to check out the website: Emerson aventics.com
---
Emerson. Consider It Solved.™

Bij Emerson komen technologie en engineering samen om oplossingen te creëren ten behoeve van onze klanten, compromisloos gedreven voor een wereld in beweging.
---
For enquiries or more information:
or
+32(0)14/62.28.60