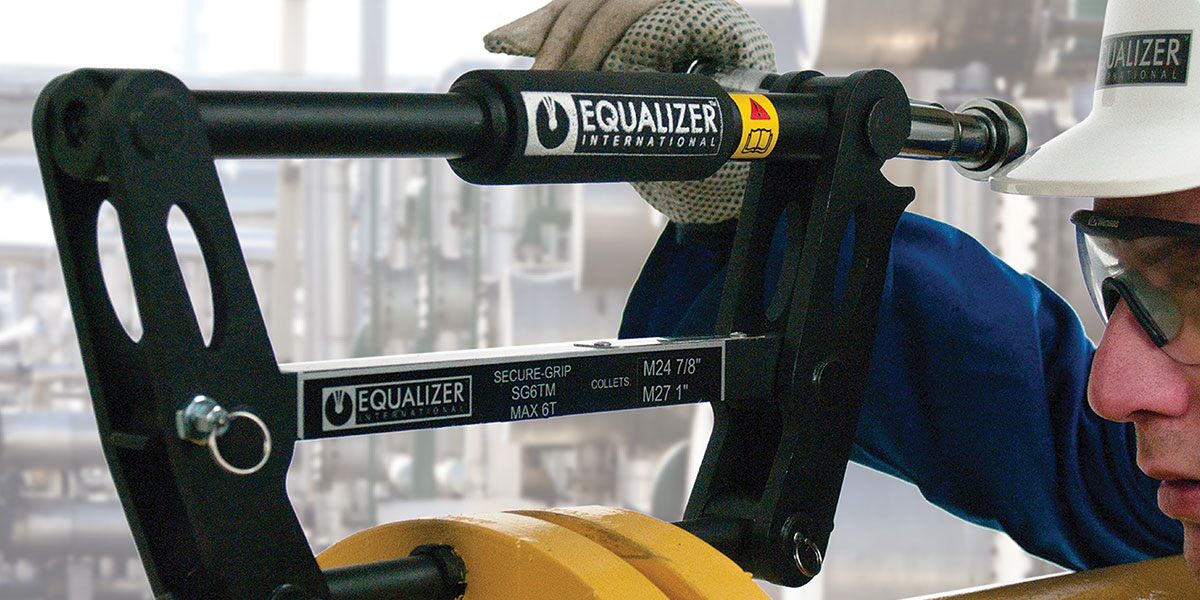 EQUALIZER INTERNATIONAL, an ENERPAC brand, is the world's leading designer and supplier of flange maintenance tools
Through the acquisition of EQUALIZER, REM-B HYDRAULICS, as an official ENERPAC distributor,  has now full access to its product offering for flange maintenance used in oil and gas, nuclear, water, mining and renewable energy sectors.
Flange maintenance
With the ENERPAC tools from the brand, flange connections can be maintained in a safe and cost-effective manner. The innovative product range includes tools for spreading, aligning and pulling flanges, as well as a series of hand pumps. The Equalizer brand also offers tool sets for valve replacement. The tool sets are also very suitable for removing waffle and butterfly valves, blind flanges, spacer rings and gaskets from large flange connections.

Download the technical brochure:
How to use
EQUALIZER's

piping flange alignment tools:

 
How to use
EQUALIZER's

flange closing tools:

 
How to use
EQUALIZER's

flange spreader tools:

 
REM-B HYDRAULICS
REM-B HYDRAULICS is Benelux' biggest distributor of ENERPAC hydraulic tools.
ENERPAC is a global leader in the field of hydraulic high pressure tools. This thanks to a broad range of products, local expertise supplemented by a worldwide distribution network.
ENERPAC is world renowned in different markets for it's high quality tools and solutions.
Next to an official authorized ENERPAC distributor REM-B HYDRAULICS is also an AUTHORISED SERVICE REPAIR CENTER. This means we can service and repair your ENERPAC, EQUALIZER, MIRAGE and other material in our workshop.
We are a level 3 Authorised ENERPAC Service Centre, which is unique in Belgium.
Need an inquiry are want to know more, do not hesitate to contact us.