REM-B HYDRAULICS offers a complete standard range of new stainless steel welded hydraulic cylinders, finished to meet your needs.
Our welded cylinders, engineered with
high-yield-strength steel are ideal for the toughest jobs.
Your ideal hydraulic cylinder.
Use our Cylinder configurator to configure and inquire new ISO standard cylinders,
matched to meet your specific requirements.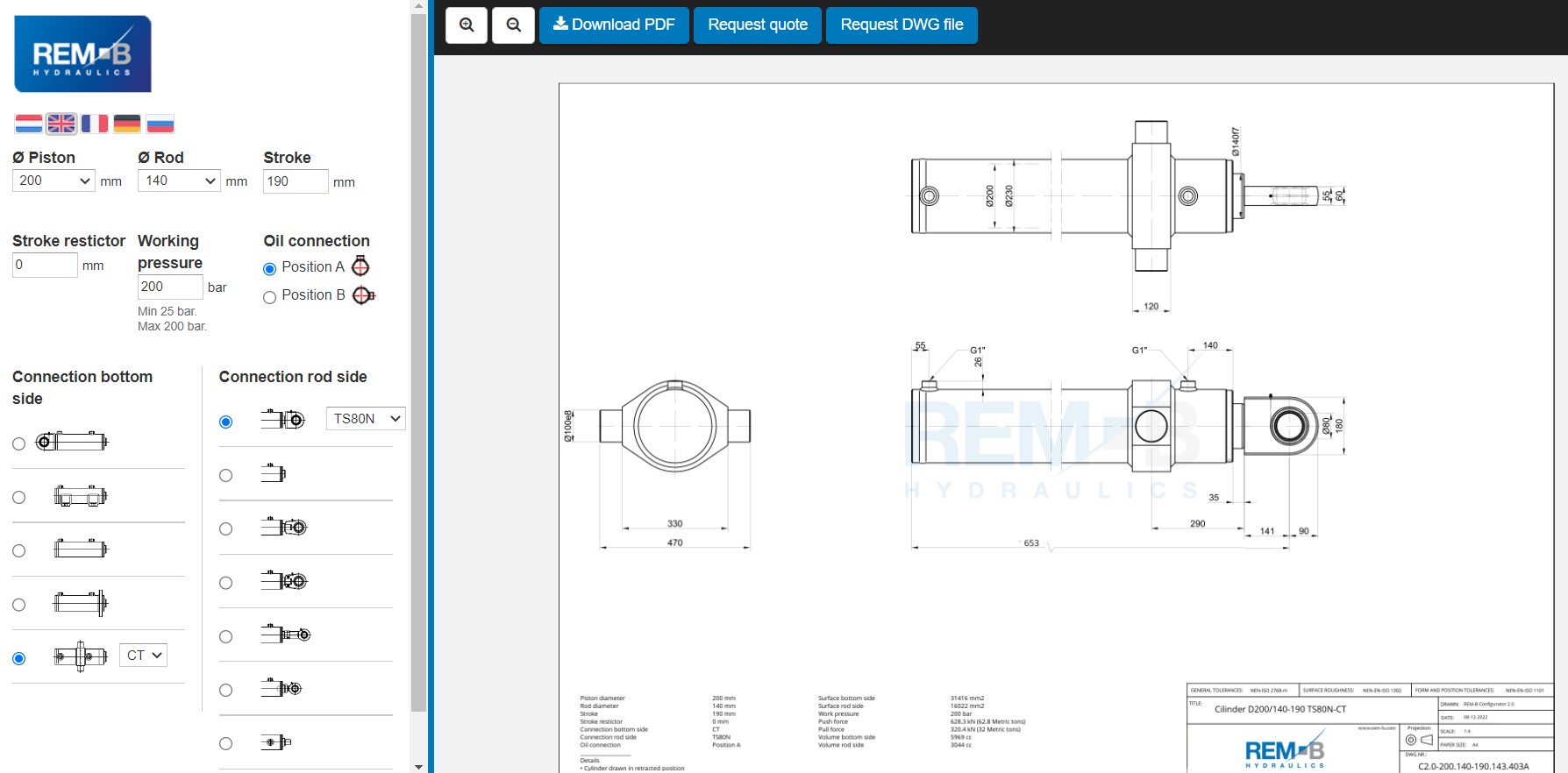 Contact us!
Call us on: + 32 14 62 28 60