Repair and overhaul of hydraulic valves
REM-B HYDRAULICS: the repair shop for all your hydraulic valves.
Whatever is wrong with your hydraulic valves, we guarantee a proper handling of all your hydraulic valve repairs.
REM-B HYDRAULICS has all the necessary analysis and test equipment
to repair, overhaul and test a wide range of proportional, conventional and servo valves.
For repair of on-board electronics and electronics in general we work with a number of select partners.
Moreover, each of your valves is repaired according to factory
specifications tested on our computerized test bench.
REM-B HYDRAULICS provides each valve repaired with a test certificate. Thus, you are ensured that your valve is
perfectly repaired.
Our focus regarding hydraulic valve repair is on the following premium brands: Bosch Rexroth, Vickers by Danfoss ( former Eaton Legacy Hydraulics), Parker and Moog. Want a another brand repaired ? Don't worry, do not hesitate to contact us for this.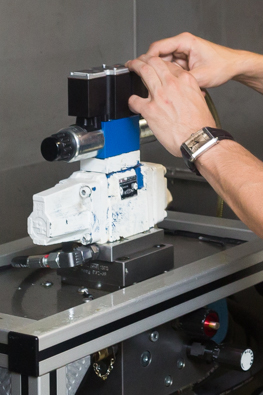 All brands and all types of hydraulic valves: proportional, conventional and servo valves.
Short lead times
Modern, computerized test bench
Repair of electronics in collaboration with international partners
Modular proportional valve blocks in conjunction with AMCA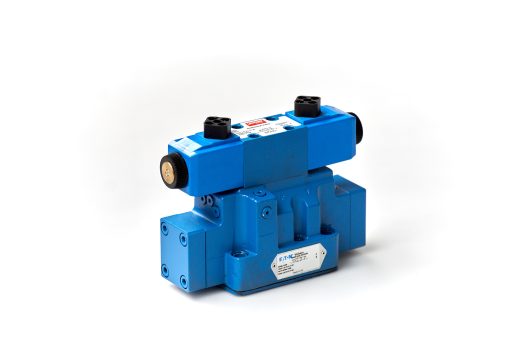 Over time, hydraulic valves may experience wear or become faulty due to various factors, such as intensive use, contaminants in the hydraulic fluid, or mechanical malfunctions. In such cases, repairs may be necessary. REM-B is the perfect partner to help you out with this. 
At REM-B HYDRAULICS you are at the correct address. Repairing hydraulic valves often requires specialized knowledge and experience because these components have complex internal mechanism and we have al this expertise and knowledge in house.

It is advisable to seek the assistance of a professional technician with expertise in hydraulic systems and valve repairs, so we are the company to call.
When performing a repair on a hydraulic valve, our technician will first determine the cause of the problem through inspection and testing. Then, various repair methods can be applied, depending on the nature of the defect.
In some cases, it may be sufficient to replace or repair the valve seals. Seals can wear out over time, causing leaks. Replacing these seals can restore the valve's performance and extend its lifespan.
In other cases, it may be necessary to repair or replace internal parts of the valve. This may involve repairing broken or damaged components such as springs, valves, or solenoids. It is important to ensure that the replacement parts are of high quality and meet the manufacturer's specifications.
After performing the necessary repairs, the technician will retest the valve to ensure it functions properly and meets the required specifications. This may include checking the flow, pressure control, and direction of the fluid.
Regular maintenance of hydraulic valves is also important to identify and prevent potential issues. This may involve cleaning the valve components, checking the seals, and performing preventive replacements of parts.
In summary, repairing hydraulic valves requires expertise and careful attention to ensure that the valves function optimally. By conducting timely repairs and regular maintenance, problems with hydraulic valves can be prevented or resolved, ensuring the reliability and efficiency of hydraulic systems.
Contact us:
For more information/enquiries: repair@remb.be or +32(0)14.62.28.60