Step 1: Disassembly and Diagnosis
At REM-B HYDRAULICS, the process begins with the careful disassembly of the faulty hydraulic pump. During this phase, we take meticulous notes and record all relevant information to conduct a thorough diagnosis.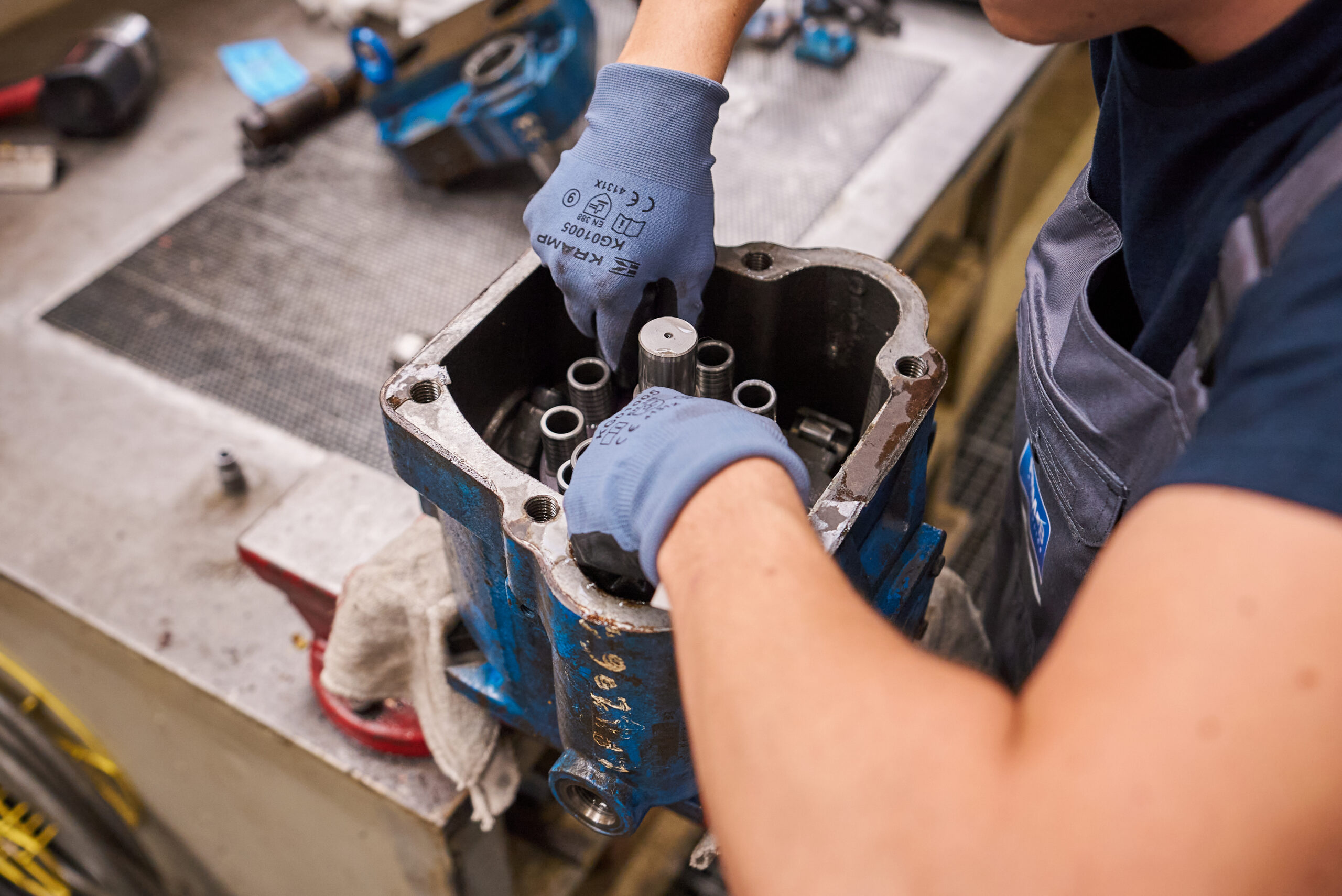 Step 2: Quotation
Following the diagnosis, we prepare a detailed quotation for our clients. This quotation includes an overview of the estimated costs for the repair, encompassing labor, parts, and any additional work required to restore the hydraulic pump to optimal condition. This enables our clients to make informed decisions before we commence with the repair.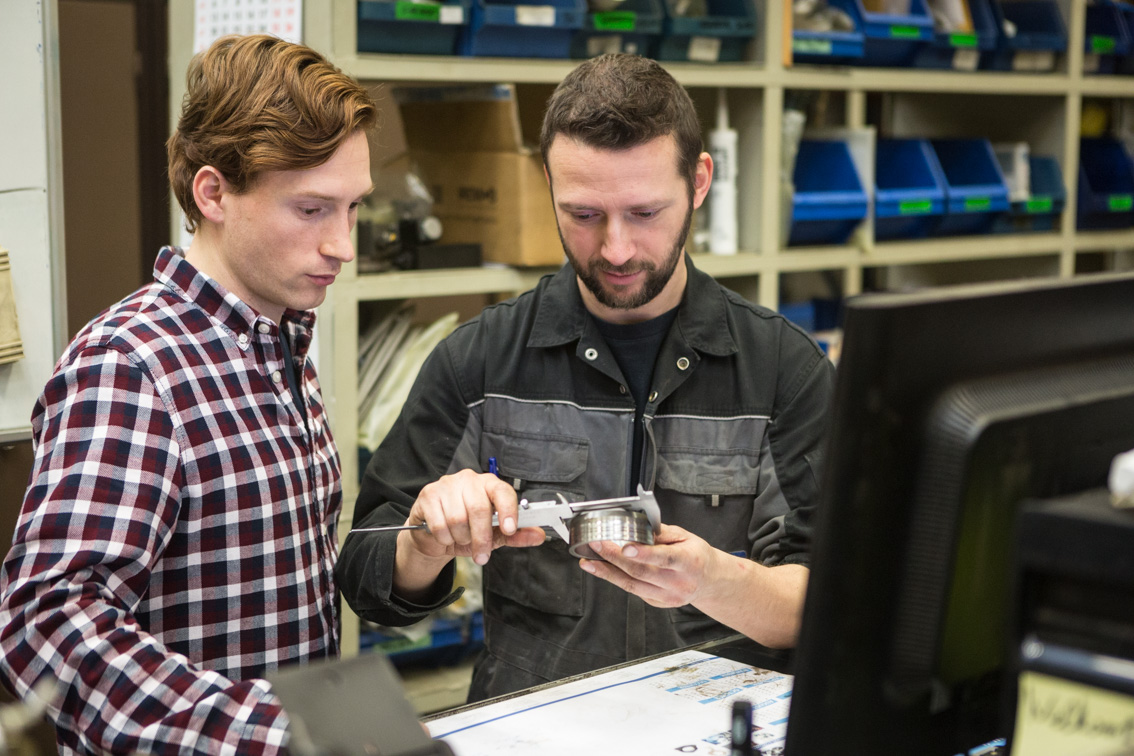 Step 3: Machining/Replacement
Upon approval of the quotation, we commence with the repair. If necessary, we perform machining operations, such as lapping and other precision processes, to bring the components of the hydraulic pump to optimal condition. Simultaneously, we replace irreparable, damaged, or worn-out parts with new, genuine spare parts according to the manufacturer's specifications. This ensures that the repaired hydraulic pump functions optimally after the repair, with reliable and high-quality components.


Step 4: Assembly
After machining, the hydraulic pump parts are assembled carefully and according to factory standards.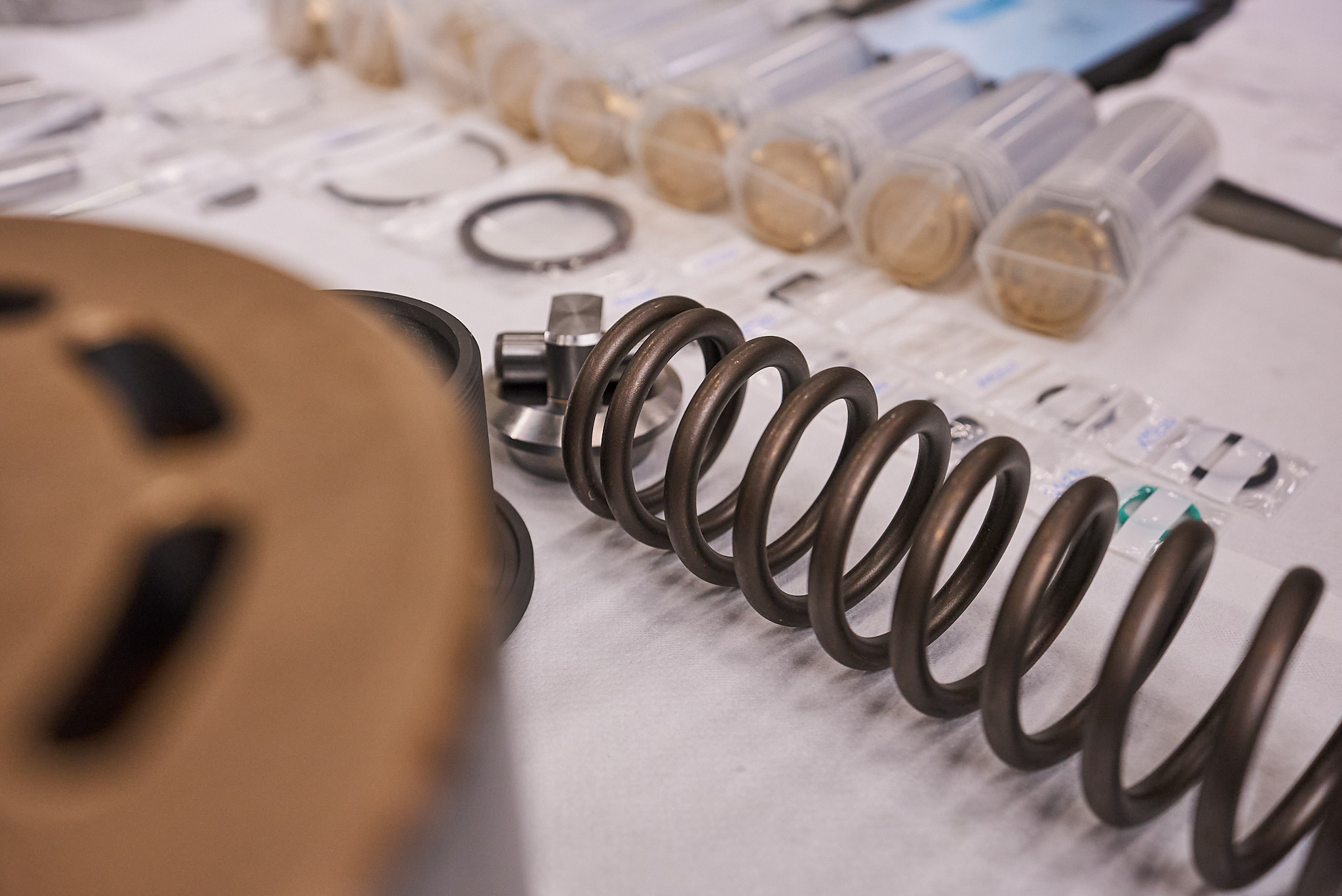 Step 5: Testing
Each repaired hydraulic pump undergoes extensive testing to ensure it functions correctly and meets required specifications. We simulate realistic working conditions on one of our various modern and advanced test stands to verify performance and resolve any deviations.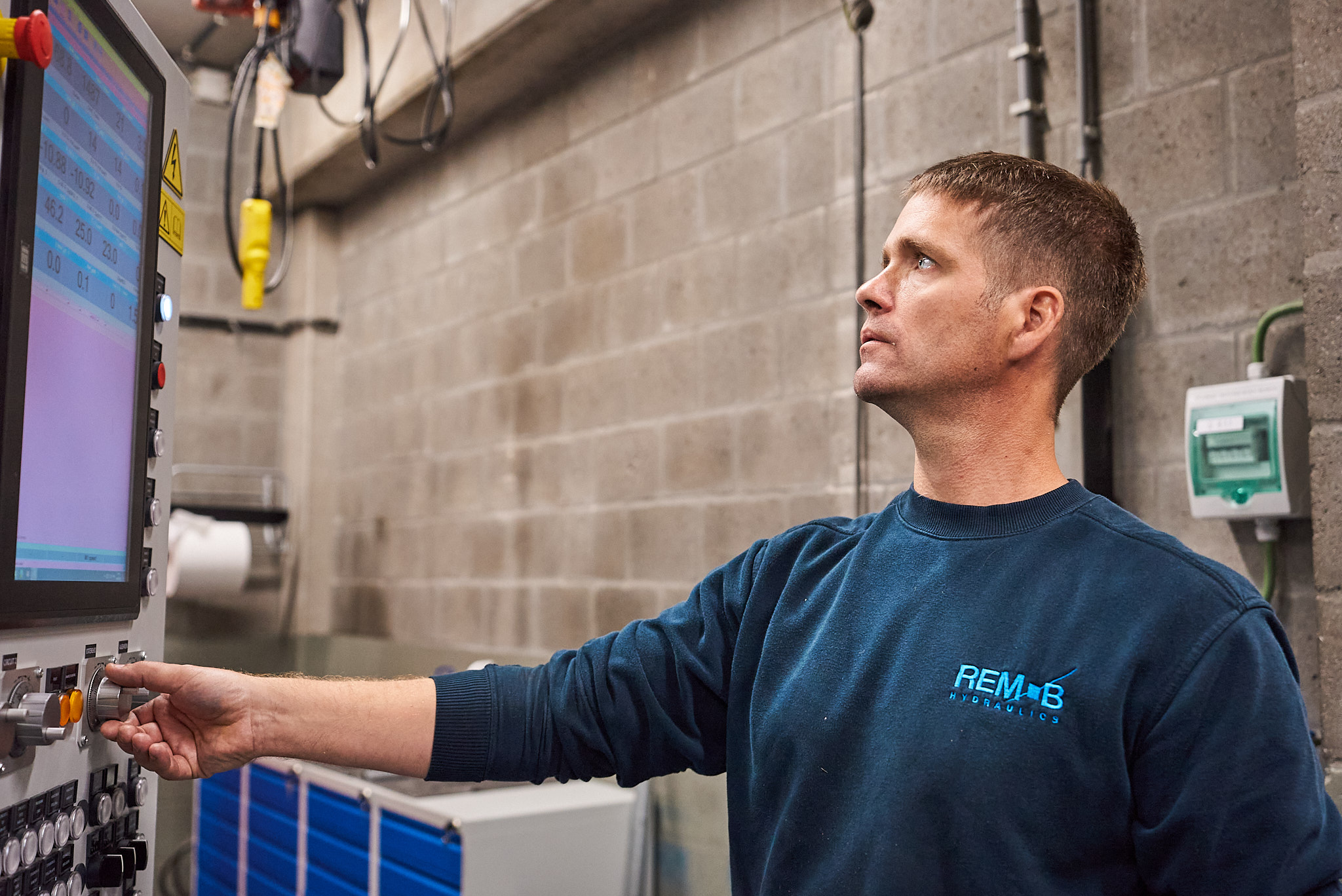 Step 6: Finishing/painting & preparing for shipping
After successful tests,we provide the final finishing touches to the repaired hydraulic pump.This includes painting/spraying and/or preparing for shipping. We aim for a professional and neat finish to ensure the repaired pump looks good. We ensure that every repaired hydraulic pump or motor is repainted in its original color. This process involves carefully applying the original color coating to ensure that the pump not only performs well, but also looks like new again.