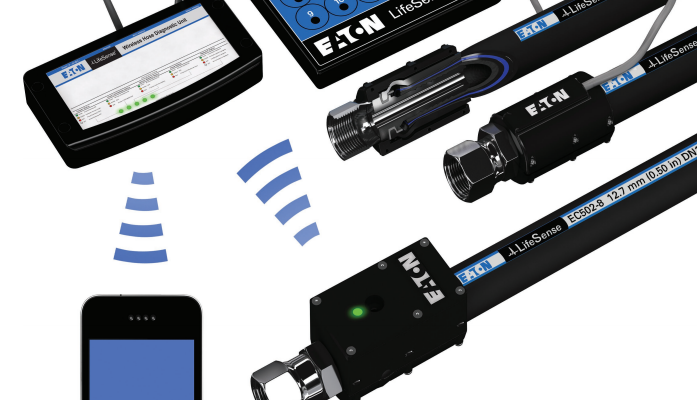 Eaton LifeSense® condition monitoring system for hydraulic hoses
The LifeSense® hydraulic hose condition monitoring system is a revolutionary monitoring system that detects impending hydraulic hose failure and alerts operators and maintenance crews so they can schedule maintenance and plan downtime. Instead of waiting for a hose to fail or replacing it long before the end of its useful life – both of which are costly – the LifeSense system continuously monitors hose condition via electrical signals and generates an alert when the hose starts to experience internal fatigue. So you can get maximum performance while proactively protecting workers, equipment and the environment.
What is condition based monitoring?
Condition based monitoring utilizes technology to monitor the health of a component in real time. It differs from predictive maintenance solutions since it is diagnostic rather than prognostic.
Other manufacturers use equations and historical data to predict service life, but every application is different and used differently throughout its life exposing their users to more risk.
Benefits of a LifeSense System:
Realize up to 50 percent more hydraulic hose life
Diminish wasteful preventive maintenance practices by replacing hoses only when necessary
Protect the environment by minimizing damage caused by hydraulics leaks and spills
Optimize equipment uptime by detecting and warning of impending hose failure in time to take action
Improve maintenance efficiency by automating inspections with on-going, real-time monitoring
Increased safety for workers, equipment, and the environment
For more info:
http://www.eaton.com/ecm/groups/public/@pub/@eaton/@hyd/documents/content/pct_1592670.pdf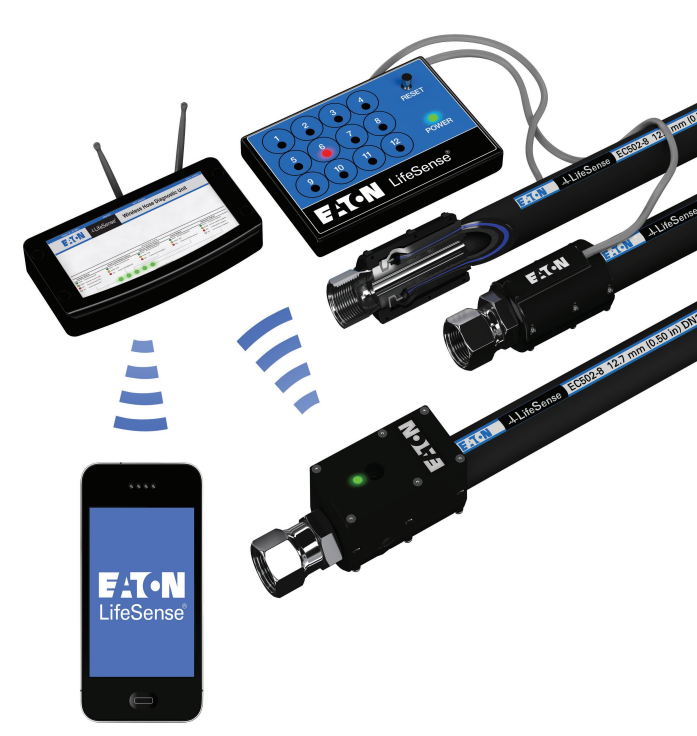 Increased safety for workers, equipment, and the environment